Android is
GMS
November 07, 2015
Well friends. I think it's time to call it like it is. Android is Google Mobile Services. You see, Google would like us to think that Android is an open source mobile operating system that anybody can use and extend for free to do whatever they want. Here's the hitch: the Google Play Store isn't part of Android open source. The Play Store(along with other Google apps(YouTube, Maps, GMail, etc)is part of what Google calls Google Mobile Services or GMS.
And GMS is not open source. Use of GMS requires a separate license from Google. And while that license doesn't cost anything, it's almost impossible to obtain for most developers.
You see, we've built an Android device this year just in time for Christmas. We really worked hard to put together the best recipe reader we've ever done(fastest, crispest screen, etc).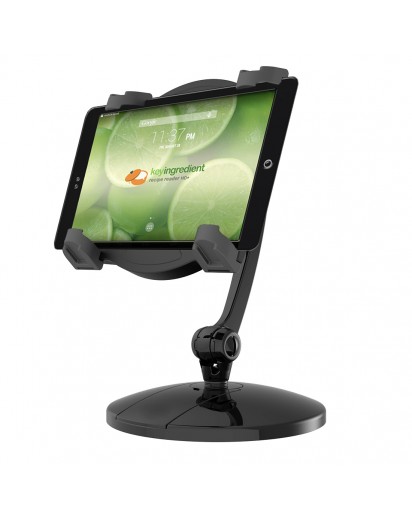 The only problem: no Google Mobile Services. We couldn't even get Google to talk to us about GMS licensing. Here was the response that we got:
Hello Ryan,

Thanks for your interest.

We are very swamped for direct license and ask partners work with our authorized ODMs. Attached the ODM list. If you can ask your manufacturing to either of them, they can bundle Google applications per our approval.

Regards
Ok, we thought, we'll just build our new reader using one of the parter ODMs. The problem is that the hardware available from those partners is just average! We are committed to shipping the fastest clearest reader possible and we weren't willing to sacrifice speed or screen clarity.
So what does that mean? That means we have a killer reader that uses the Amazon Underground App Store instead of Google Play. Now the Amazon Store does have some advantages over the Play Store: free apps that otherwise cost money in Google Play, easy access to Amazon video, etc. But is that enough? How will the market react? I think once the reviews start coming in we'll know.
What do you think? If you can't download apps from the Play Store, is it still Android? I'd love to discuss.
---